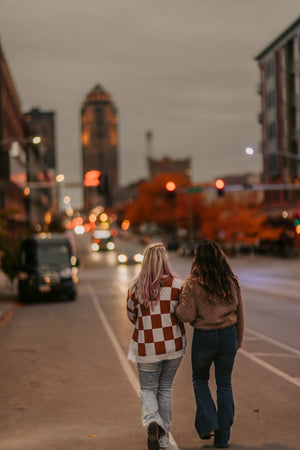 Meet Create Crew Company
Welcome to Create Crew Company, where your story takes center stage. Founded by Heather and Katie, we are more than just a content creation duo; we are passionate storytellers eager to amplify your brand's voice. Through our signature brand discovery meetings, we delve into the heart of your narrative, ensuring every piece we craft encapsulates the essence of both you and your business. From dynamic photography and videos to memorable posts and reels, our touch is personal, purposeful, and tailored just for you. Let Heather and Katie help you share your unique tale with the world.
Heather Walker
Hello there! I'm Heather Walker, a wife and mother of 4 beautiful children. At 34, my life's journey has been a beautiful blend of learning, evolving, and creating. Greenfield, IA, is where my story began and where I built the foundation of who I am today. After high school graduation in 2007, I furthered my education at AIB, obtaining my Associate's Degree in Office and Business Administration by 2009.
The birth of my first child in 2011 was transformative in more ways than one. Inspired by motherhood and with my little one as a constant source of motivation, I embarked on a new venture by opening my in-home daycare. It was a rewarding experience, balancing the joys of motherhood with the responsibilities of a budding entrepreneur. Yet, by 2013, a new chapter unfolded as my family and I relocated to Waukee. Here, I transitioned to a full-time stay-at-home mom while also supporting my incredible husband, Mike, with his SEO business. We've shared 12 remarkable years of marriage, filled with memories, challenges, and victories.
2019 marked another significant turn. I delved into the world of social media content creation, partnering with diverse clients across the U.S. and beyond. Now, teaming up with Katie feels like the next natural step. We're fueled by a shared vision: to uplift and empower local businesses to reach their pinnacle of success.
From being a dedicated mother of 4 to an entrepreneur, and now a content creator, my journey has been about passion, commitment, and a touch of creativity. I'm excited for the chapters yet to be written and the stories waiting to unfold.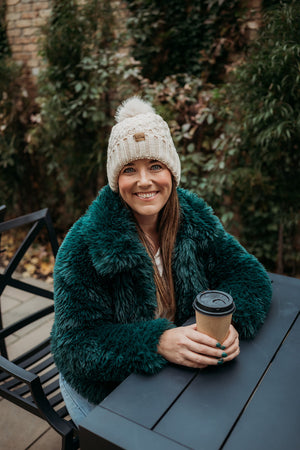 Katie Jaime
Hey there! I'm thrilled to have you here. I'm a proud mom to four amazing kids and a lucky wife to an incredible partner.
Almost 13 years ago, I embarked on an exciting journey as the founder of Lemon and Lace Studios, my very own photography business. Back then, I was an ICU nurse, but my heart yearned for the path of a business owner and entrepreneur. My days as a nurse have set the best foundation I could have ever of asked for as it taught me life is short, focus on what truly matters and compassion and kindness always win.
Now, armed with over a decade of experience as a professional photographer, I'm super excited to introduce Create Crew—a project dedicated to helping local businesses shine on social media through content creation, photography and video. I've learned so much along the way, and I can't wait to share my knowledge and expertise with you.
Passion drives me, whether it's capturing beautiful moments through my lens or staying active and creating new things. I'm all about embracing life with enthusiasm and spreading positive vibes.
So, let's connect, collaborate, and make magic happen together! Join me on this exciting journey, and let's bring your business to the next level.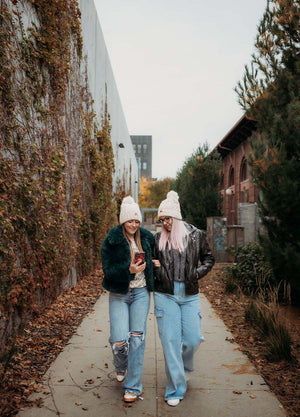 Mission Statement
At Create Crew Company, we believe that every brand has a unique story waiting to be told. Rooted in a deep understanding of your vision and values, Heather and Katie dedicate themselves to crafting customized social media content that not only resonates but also engages and inspires. Our promise is simple: to embark on a transformative journey alongside you, weaving your passions and values into digital narratives that truly shine.